In the previous article I wrote about jewellery artists Inara Neilande (b. 1936); Livija Andrjukaitite (1936-2000); Mirdza Burve (b. 1938); Inara Jansone (b. 1944)  and Juris Gagainis (1944-2017). And in part II I wrote about Pauls Spridzans (Pauls Spridzāns b. 1945) and Maija Sniedzite (Maija Sniedzīte 1945-1995).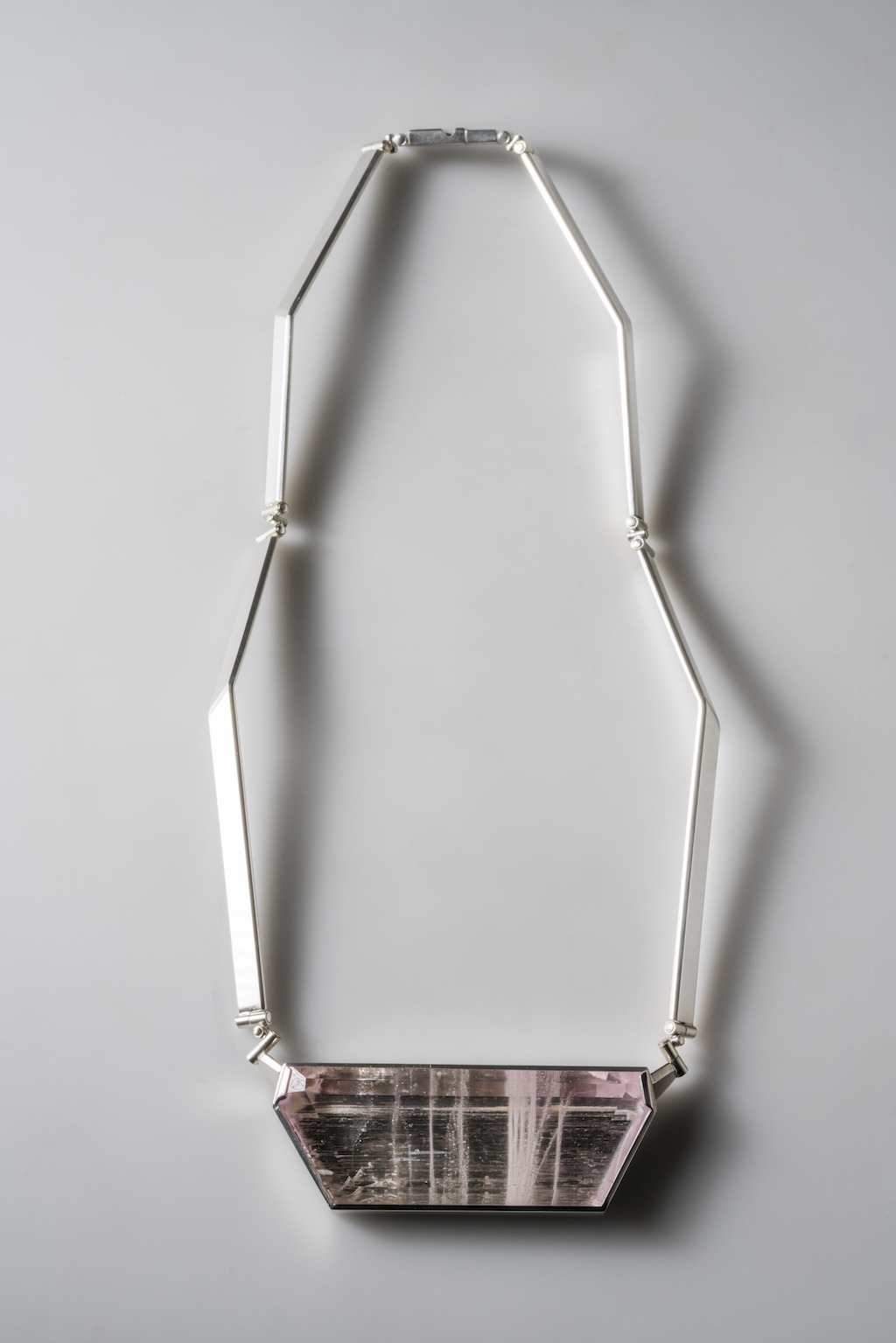 In this article – part III – artists Indulis Urbans (Indulis Urbāns b. 1947); Dzintra Preite (b. 1949); Maris Aunins (Māris Auniņš b. 1949); and Gundars Pekelis (1949-1994) are mentioned. With these four artists I compile my breaf overview about artists that were born around mid30's to 40's in the 20th century Latvia (USSR).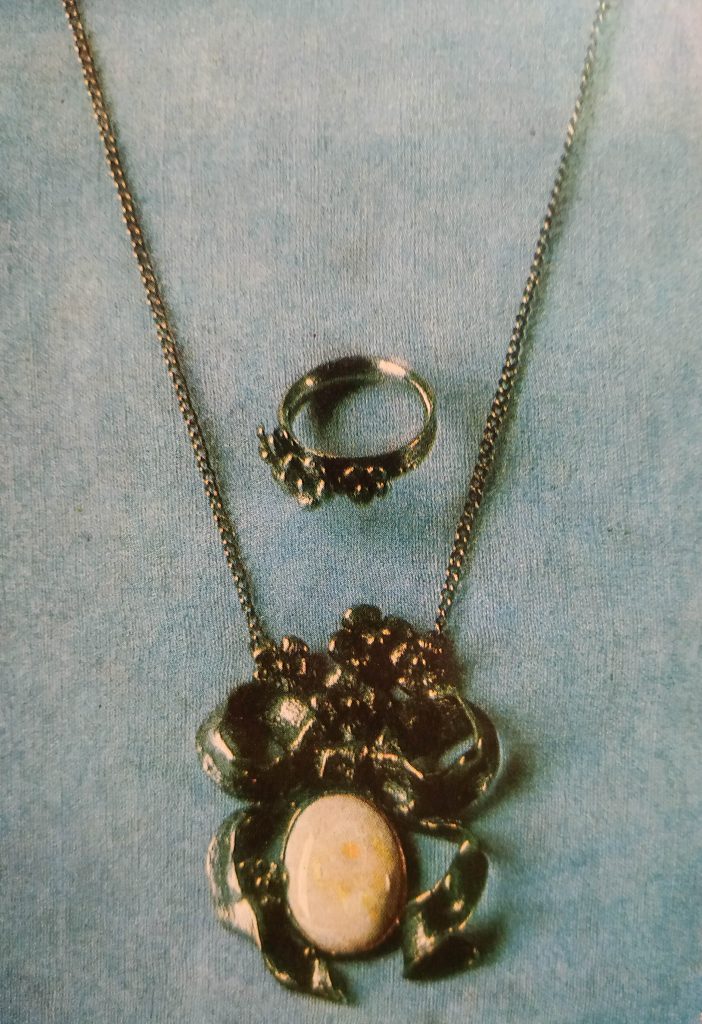 Two photos of jewellery sets by Indulis Urbans (Indulis Urbāns b. 1947) executed in 1978 are published in the "Latvian Contemporary Applied Arts" album of reproductions issued by LIESMA Publishers in 1980. This publication gathers 18 jewellery artists in total and upper mentioned Livija Andrjukaitite, Gunars Pekelis (in the publication it says Gunārs, but most likely it is a misspell of Gundars name), Inara Neilande, Maija Sniedzīte, Maris Aunins and Indulis Urbans are among them.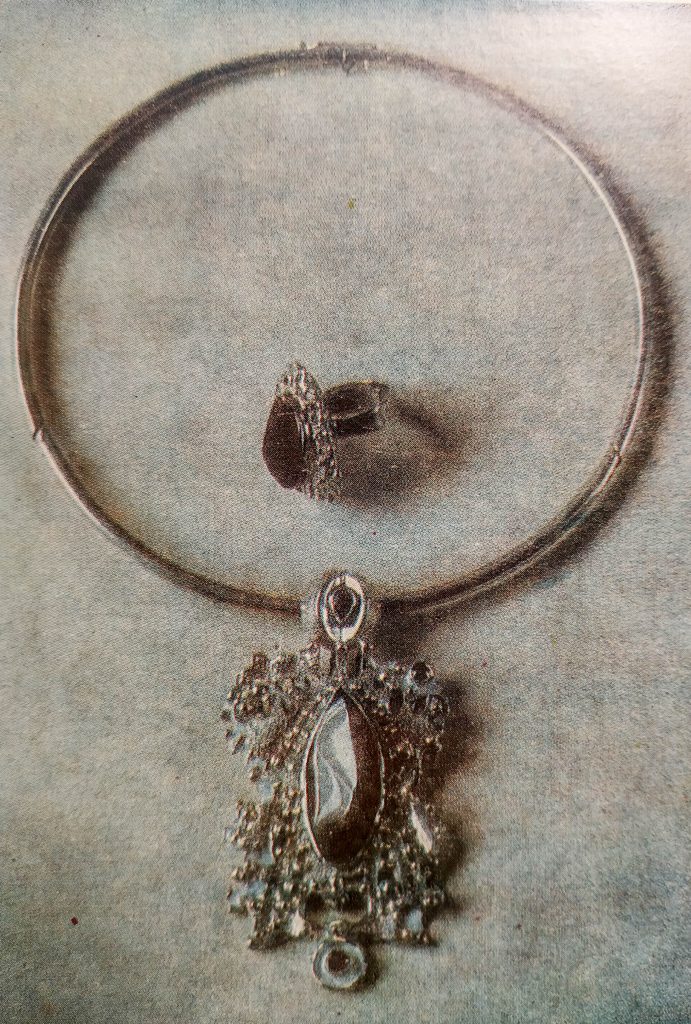 I. Urbans CV and biography  as information about other artists such as P. Spridzans can be found in the web page of the Council of the Creative Unions of Latvia (Latvijas Radošo savienību padome). He graduated from Janis Rozentals Riga Art School (1959 – 1963) and later Riga Secondary School of Applied Arts, Department of Metal art (1963 – 1968). And he also (as majority of the mentioned artists) become a member of The Artist Union of Latvian (1975). In 1997 he established a creative workshop and opened a salon in Riga.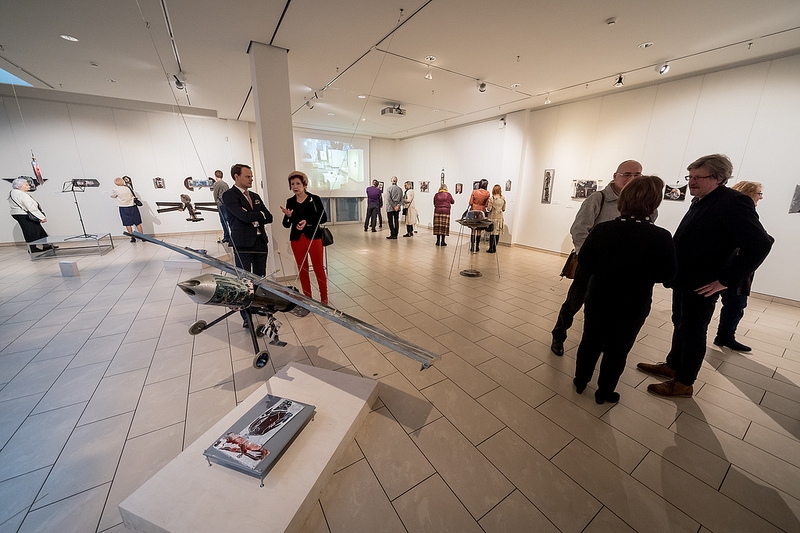 I. Urbans works are mostly decorative objects in 2 and 3 dimentions;  enamel graphics organized in compositions as collages. He made little jewellery during his life and his most favorable medium was artistic enamel on metal. As I.Urbans celebrated his 70 anniversery in 2017 his solo show "Crazy Urban Reflections on Life" ("Dullā Urbāna pārdomas par dzīvi") was organized in Jurmala.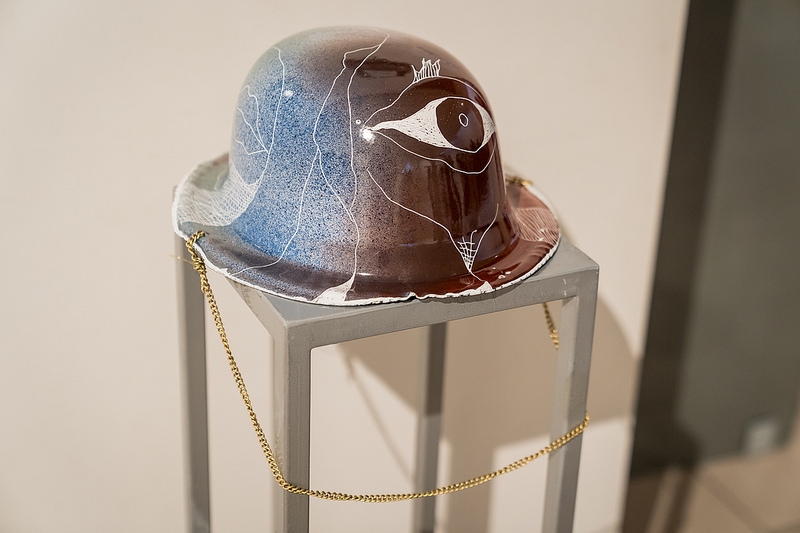 Dzintra Preite (b. 1949) is one of the artists that represent the collection of Latvian Museum of Decorative Arts and Design Metal Art Collection. Unfortunately very little information can be found about D.Preite. One amber pendant (1970) and a brass jewellery set – necklace and a bracelet (1969) can be found in the upper mentioned collection. From the information I could find, D.Preite unlike other peers never become a member of The Artist Union of Latvia, but this information should be double checked.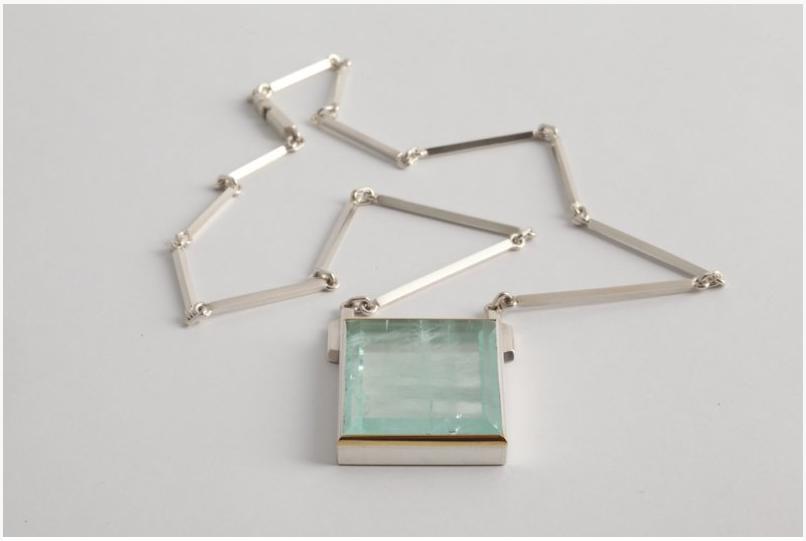 Maris Aunins (Māris Auniņš b. 1949) is in fact the only active artist among the ones mentioned. He is highly recognized in Latvia as a jeweller, here is his web page for further reading. Hes owns a worshop in Riga Old Town continuing a jewellery artist generation – his father Eizens Aunins (Eižens Auniņš 1911-1992) was a jeweller as well. He graduated the Art Institute of Estonia (now – Estonian Academy of Arts) in 1980, seven years after Juris Gagainis. As a student he was older than others due to his service for the Soviet Army. He is also a member of The Artist Union of Latvian since 1982. M.Aunins personally cuts and polishes stones and it is the most characterizing feature in his jewellery. He is the only artist to represent Latvia in the prestige NewYork museum jewellery expo LOOT in 2015 with the help of the grant from the State Culture Capital Foundation. Read more about LOOT here. M.Aunins is also one of the artists represented in the only contemporary jewellery gallery in the Baltics – art gallery Putti. Although the gallery has started to work with foreign artists for several years, the specificity used to be Latvian contemporary jewellery artists and M.Aunins was one of the most widely represented artists.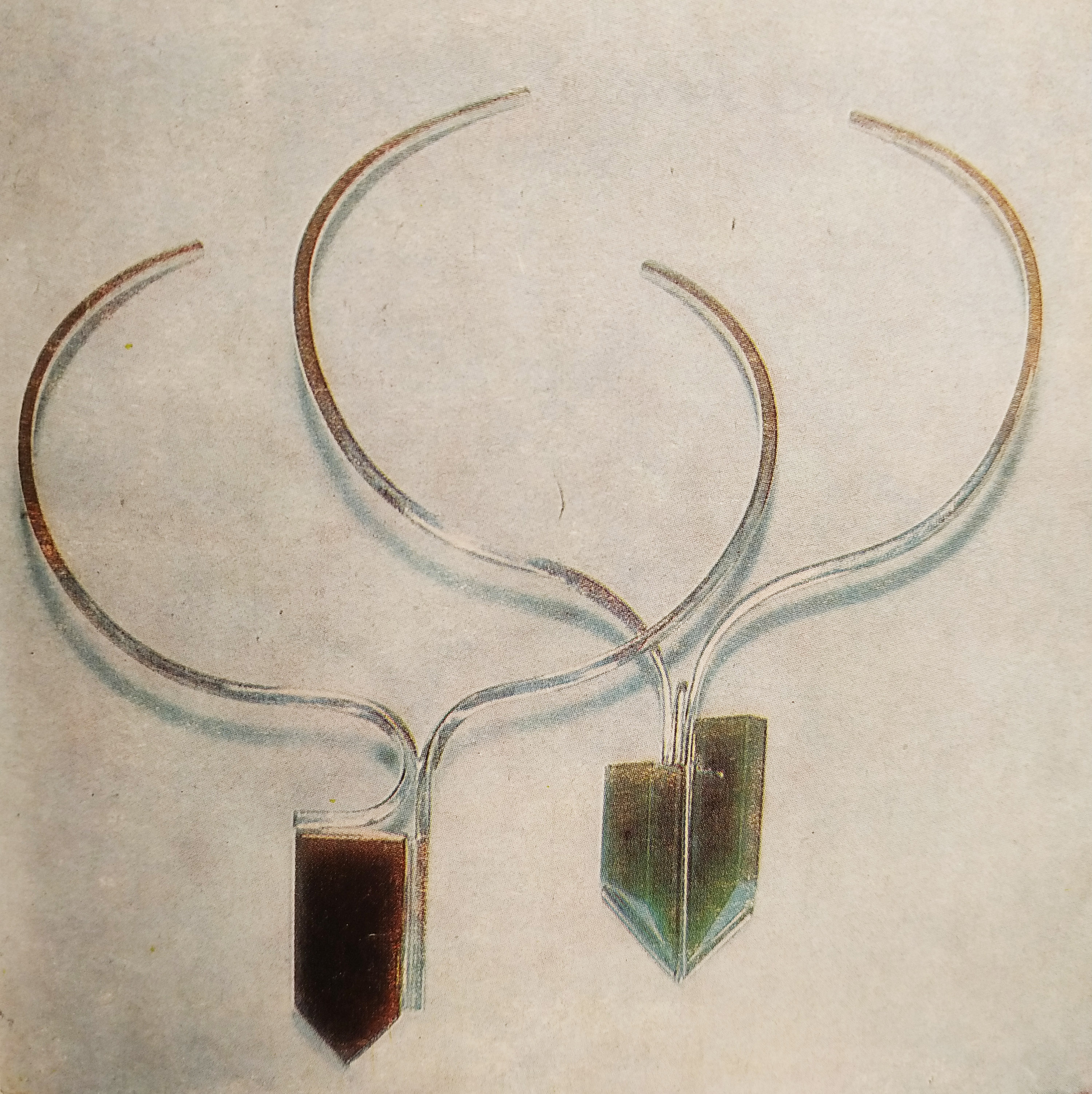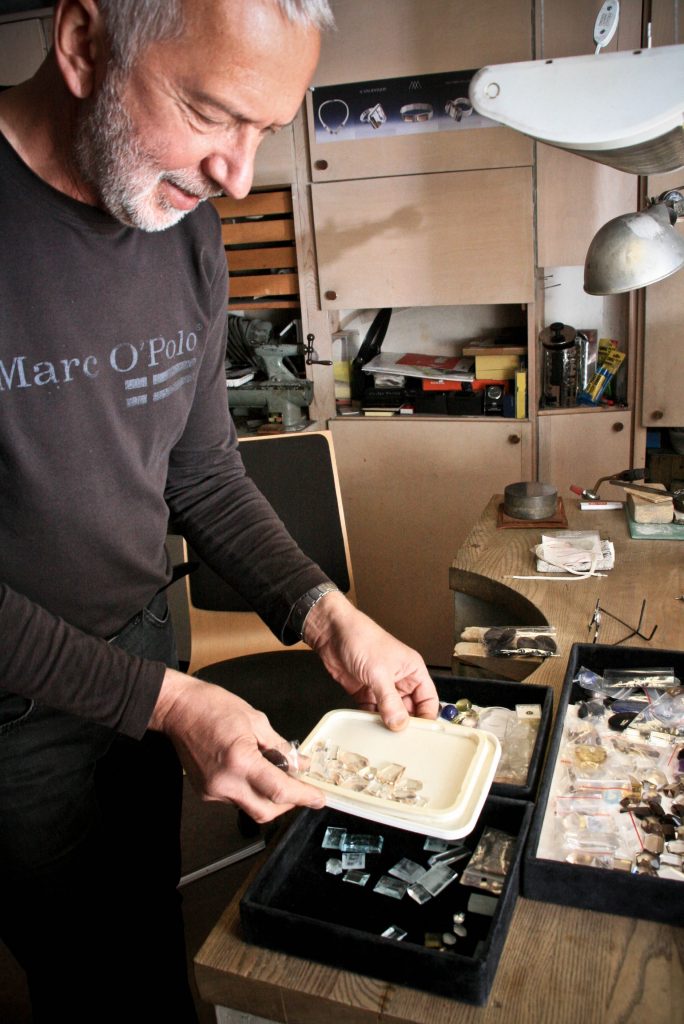 In 2016 I visited M.Aunins studio and the artist kindly answered my questions and showed my his work. Answering to what is jewellery for him – it is a way of living, lifestyle, hobby and a thing to do for a living… In other words – everything.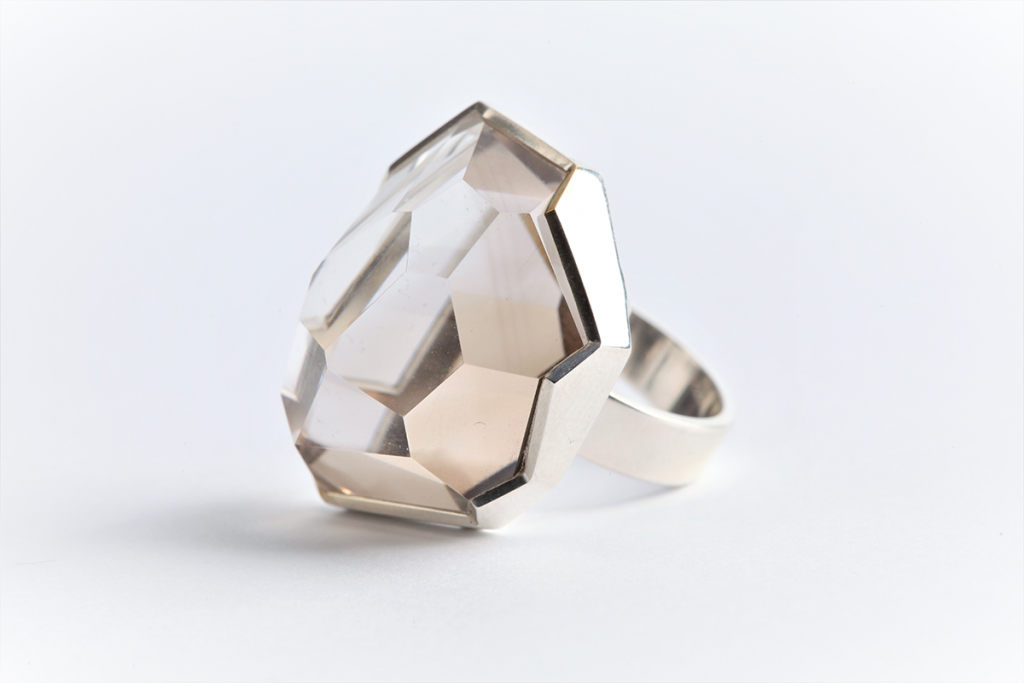 There are several interviews with Maris Aunins – arterritory.com; LR3; and printed magazines. Some great photos from M.Aunins studio are in this article by arterritory.com.
In Latvia the currency before and after USSR ocupation was latvian lats. In 1929 the Ministry of Finance of Latvia decided to issue a 5 lats coin in silver and it become a popular symbol of independence during the Soviet occupation. As M.Aunins explained, the silver coin become a symbol but also it was a success for jewellery artists that couldn't get silver and were not allowed to work with it. It was an opportunity to use silver but it had to be kept in secret and in catalogues the metal name could not appear. That is why in all articles the depicted material is often metal without precizing which kind.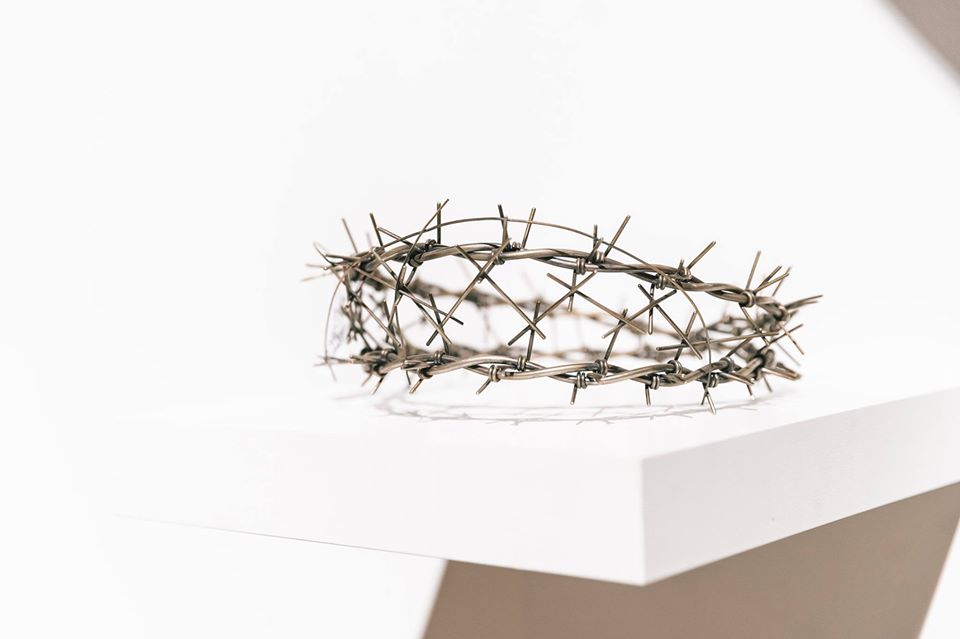 Gundars Pekelis (1949-1994) was a very talented and skillful jewellery artist. His contemporaries say he lived a bohemian lifestyle and had an appealing character.
The set of jewelery "Miss Latvia – 1940" created by Gundars Pekelis in 1991 is symbolically associated with the image of Latvian state. It is not a beautiful diadem with diamonds received by the beauty queen of Latvia in 1940, but a thorn crown of barbed wire as a sign of Soviet occupation.
This work and also several brooches by G.Pekelis titled "Ethnography" ("Etnogrāfija") and "Stands" I-III ("Statņi" I-III) made in 1994 using silver, enamel among other materials are part of The Museum of Decorative Arts and Design jewellery collection executed in the period from year 1991 to 2004. Gundars Pekelis, Juris Gagainis and Indulis Urbans organized an exhibition (possibly in 1982 in Budapest) titled "GPU" that officially was supposed to stand for the first letters of their surnames but unofficially it made a reference to главный политический превной (from Russian – main political dispute).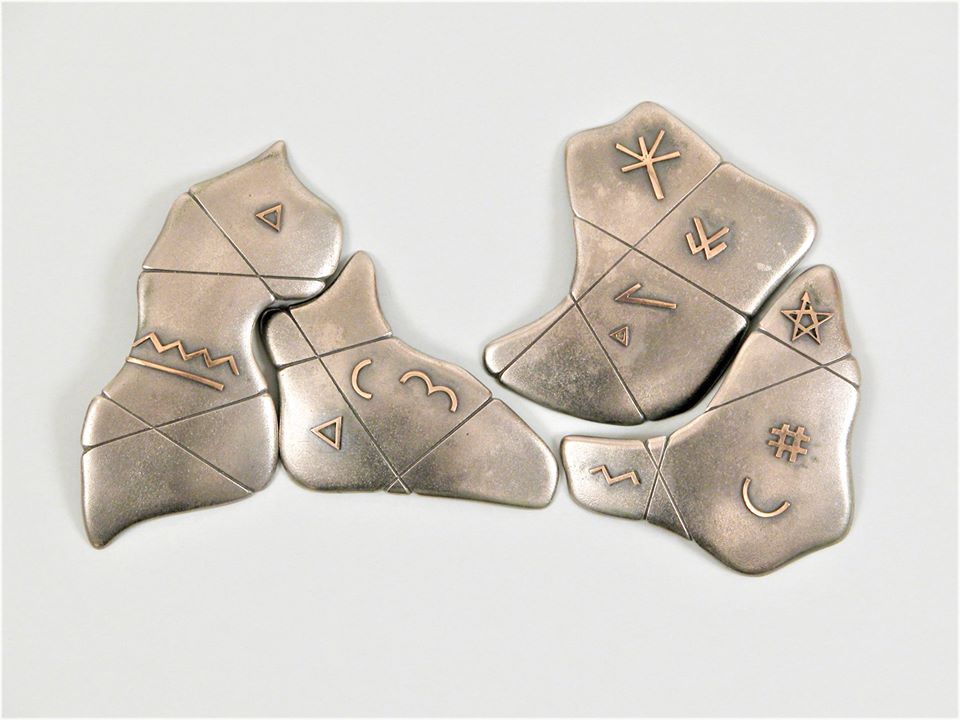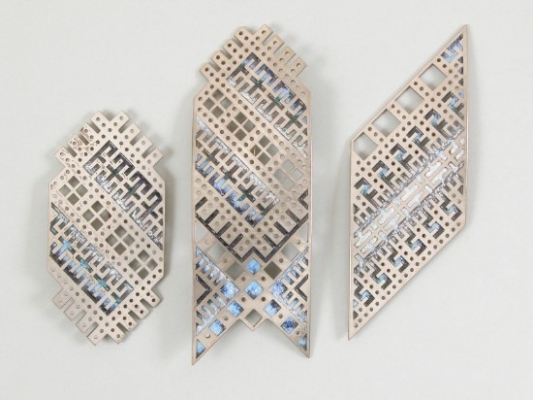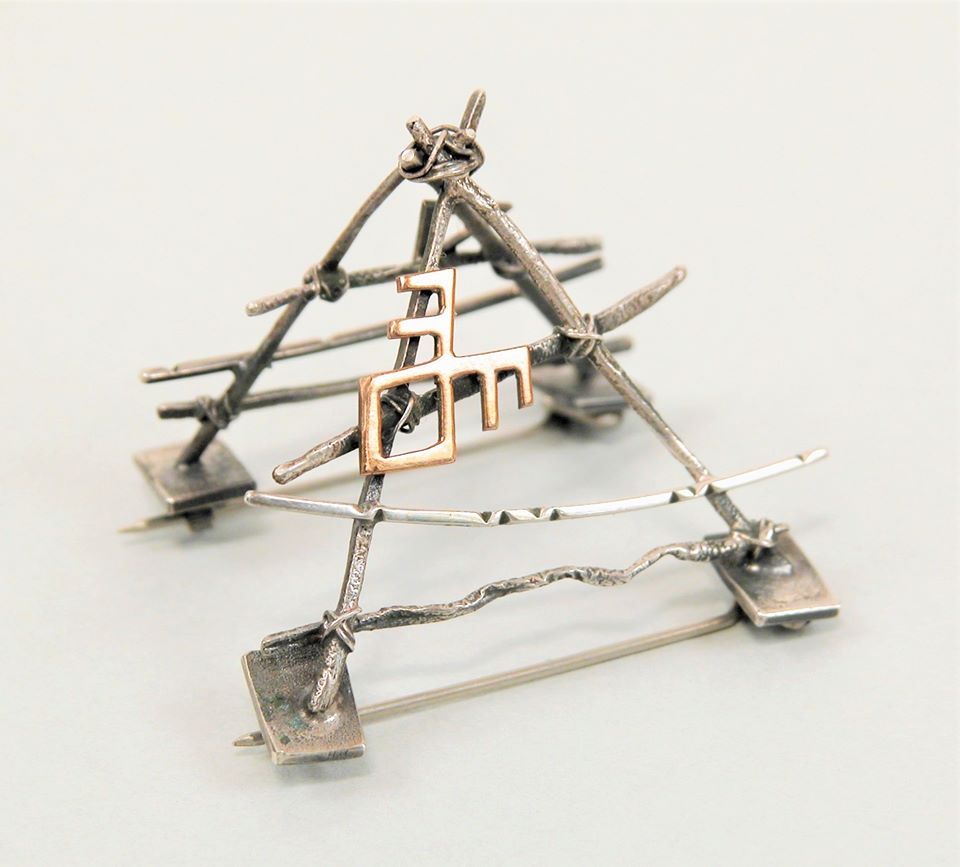 There are several jewellery artists as Andris Smilga (b.1943), Vilma Zarina (b.1947) and Laimdota Ence (b. 1949) whos works are present in The Museum of Decorative Arts and Design Metal Art Collection. Further research will reveal more information.